The Weeping Angels have become a signature of the new Doctor Who. They've got t-shirts, books, toys and have featured in several stories. They may not be Daleks, but people love them.
Naturally, Character Options has latched on to this and produced somewhere around five variations of the creatures with more to come. Heck, one of their LEGO-style Character Building (get it?) playsets revolves around the stone assassins.
Since The Pandorica Opens set is made up of five re-toolings and one new figure, it stood to reason they'd throw an Angel in there. Luckily for us, it's the first Angel to actually have an individual name and lines of dialogue – Bob the Angel, or Angel Bob.
The reason Angel Bob has a distinct personality is that he stole it from a soldier he killed in the episode "The Time of Angels", which was a big-time action two-parter along with "Flesh and Stone". Coincidentally, these were the episodes where I felt Matt Smith really started to be great.
First Glance: This is a great, cool looking figure immediately. The Weeping Angels are pretty iconic at this point and this figure seems to have done a good job of capturing that menace. Honestly, though, it seems like it would be sort of hard to screw one of these up.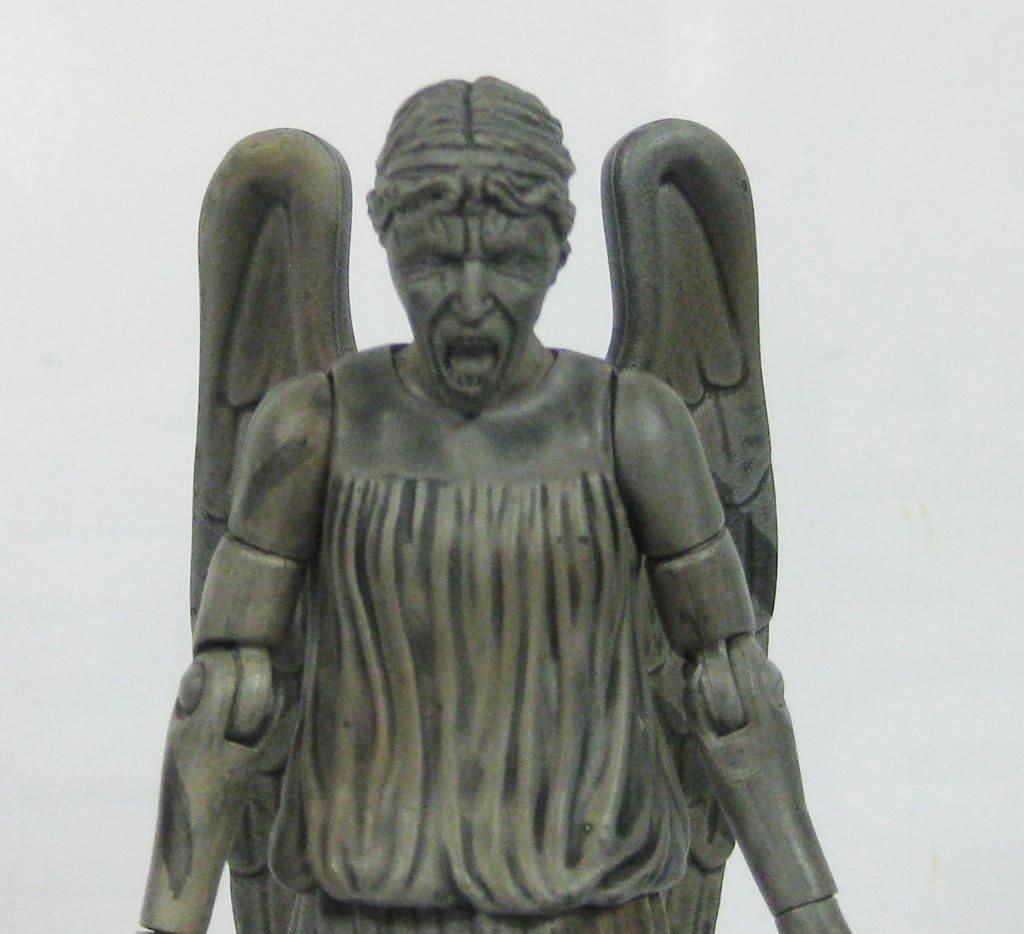 Sculpt: This one shares a lot of parts with the first Weeping Angel CO released, but that's okay. As far as articulation, I really wish the neck was ball-jointed. And the shoulders, for that matter. There are a few little articulation tricks that Character Options just hasn't mastered quite yet, like making swivel biceps that look good or ball-joint (or analog) shoulders. Their joints can also be too loose sometimes. These figures actually remind me a lot of Diamond's Buffy line, where they had a lot of trouble reconciling aesthetics with articulation. Don't these people buy Hasbro toys? Just rip those off…
Other than the loose arms and limiting neck joint (I am always bothered by figures that can't look straight ahead), Angel Bob is articulated pretty decently for something that technically should just be standing there when you are looking at it. The wings are hinged and while wing hinges never seem to look very good on action figures, Bob's are much nicer than Hawkman's or Angel's. Or that wretched Archangel Toy Biz made – the one with the missile-firing mechanism. Blech.
I also don't like that you can't pose Angel Bob with his arms slightly spread like they are in some of the promo pictures. I mean, you can, but it makes the biceps look weird. Despite the points of articulation, this figure was clearly meant to be posed in one way – holding the Doctor's coat.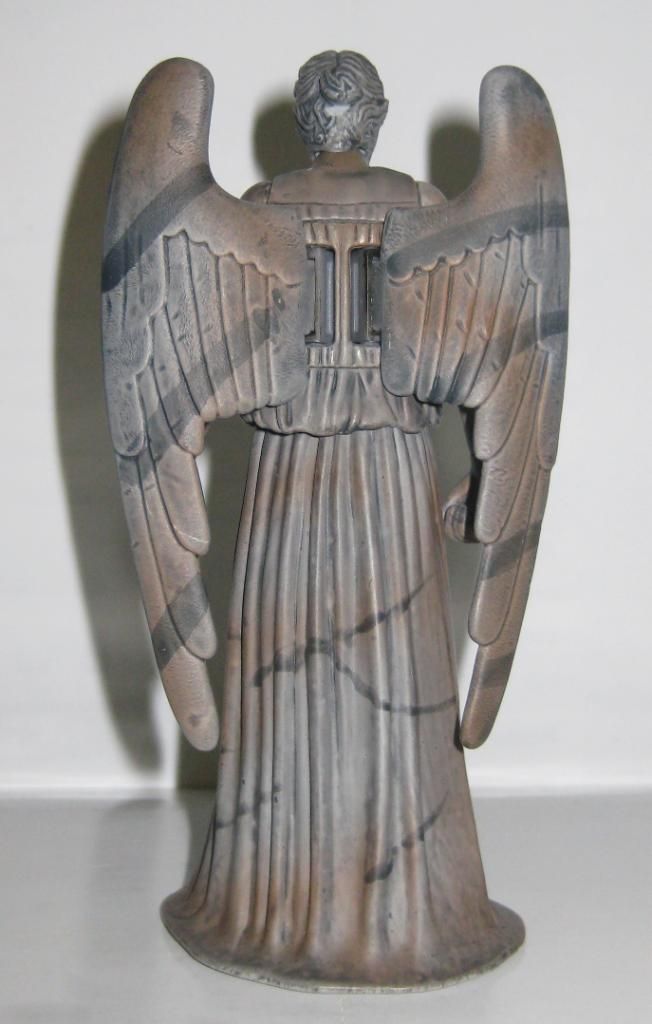 Design: There is as much paint on Angel Bob as you might want. Lots of nice mottling and stony-looking stuff and I really like the diagonal striations.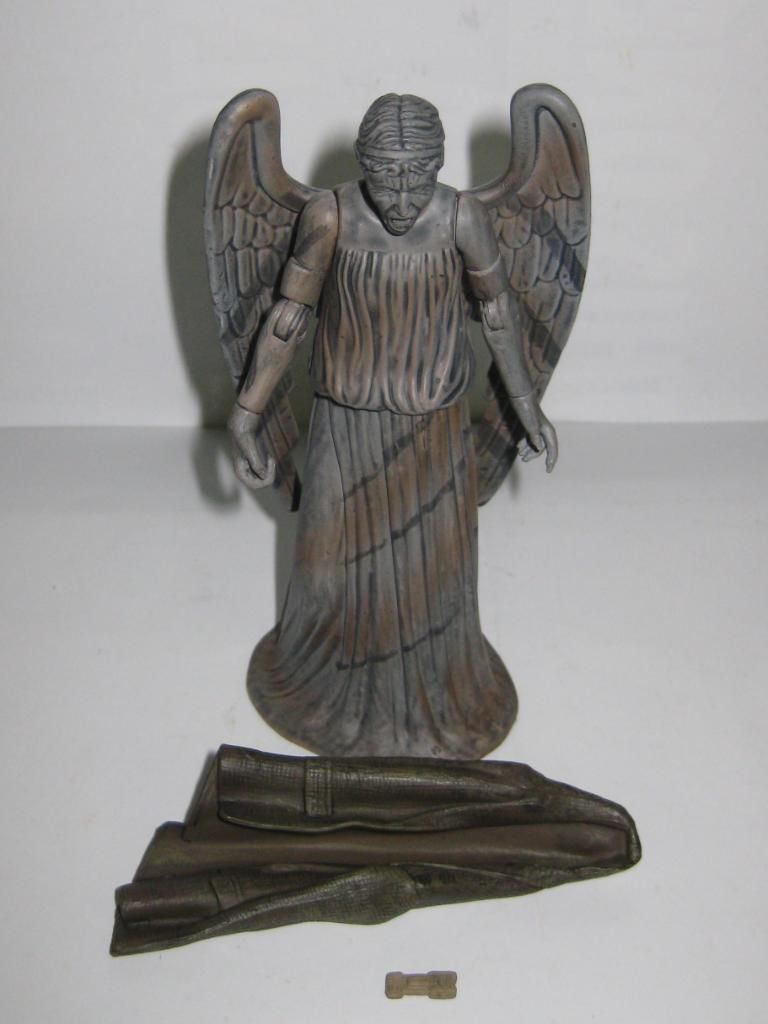 Accessories: Each figure in this set comes with a piece of the Pandorica and a CD with part of a Doctor Who audio adventure. That may seem a bit strange, but Doctor Who audio stories and plays are what kept the franchise alive and current in the UK from 1989 until 2005 (the TV movie got mixed results). These audio-only adventures are hugely popular over there and are considered as in-canon as anything else, so it's pretty neat that CO worked them into the Pandorica design.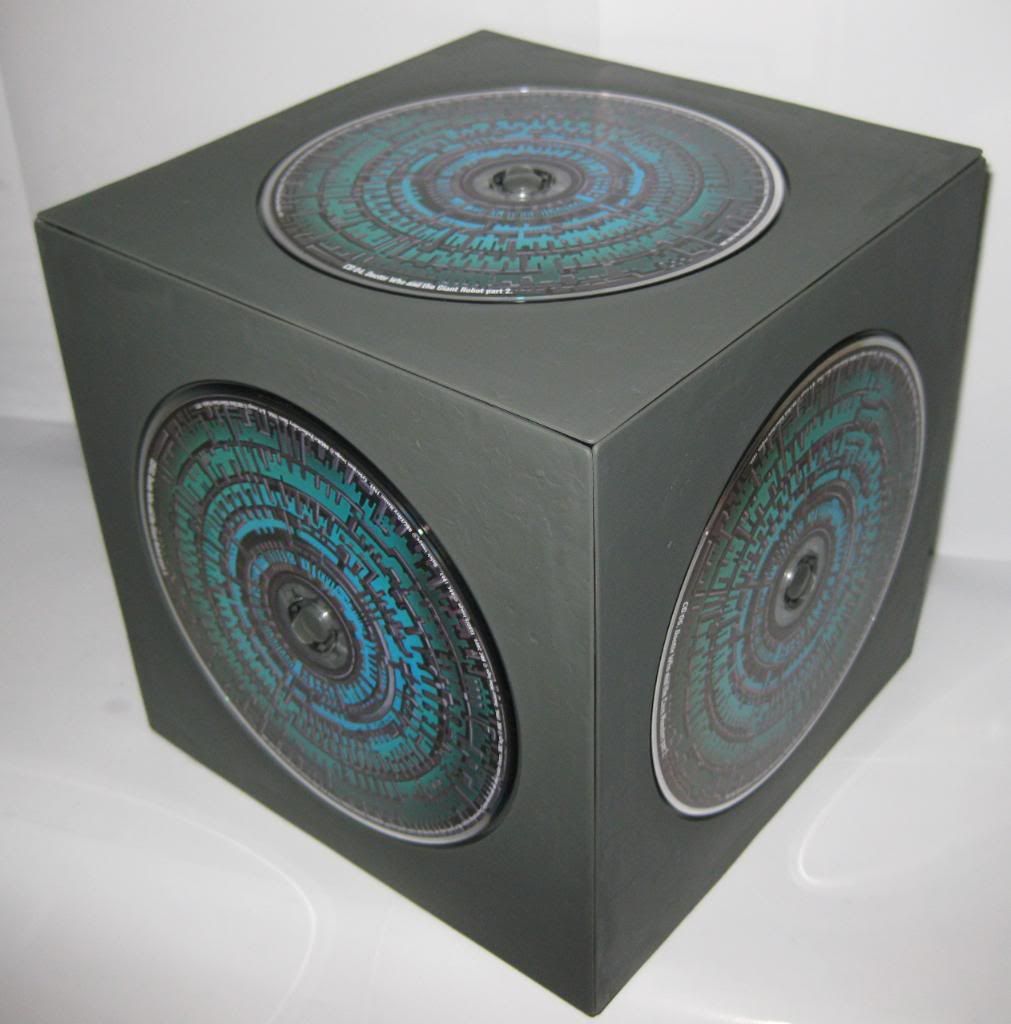 That being said, the Pandorica is kind of a letdown. It is not a toy. It is a flimsy plastic box to keep your six CDs on. Once I need the room I won't hesitate to take it off of my Doctor Who shelf.
Angel Bob also comes with the Doctor's coat and a device that I think is the direction-finder Pond uses while she's blind. The Doctor's coat looks neat, but you are going to have to be an experienced and skilled action figure posing technician to get Angel Bob to hold it correctly, if at all. It works, just not easily. The device has a wash on it and is skillfully sculpted but could have used a bit of red for the indicator light.
Packaging: A plain old blister card, which is totally okay. There aren't bios or anything on these – just a generic shred back. I don't care because I opened these, but it might be a bit dull for those of you who keep stuff in the package. I like the plain packaging of Character Option's main Who line, though. It means to me that they expect their toys to be opened and played with.
Overall: Angel Bob just doesn't quite work for me. I don't hate him, but I think he should have been a good bit better.
3 out of 5
You could skip this one if you don't care about the Pandorica. There are better Weeping Angels. Of course, if you want a Pandorica but don't care about having the individual CDs you could always buy two of another figure from this series – the pretty excellent Silurian Warrior.
-Phantom