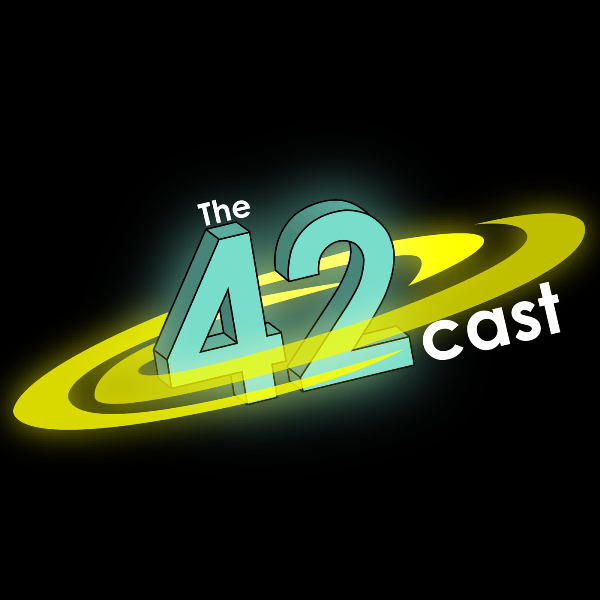 This is it, the first ever, action packed episode of The 42cast, your Ultimate Answer to Fandom, Geekiness, and Everything. We're a group of podcasters who love talking about geeky subjects. Each week we're going to come to you with a new topic from the geekisphere. We may talk about a movie, TV show, comic book, video game, novel, trends that we see in fandom or we may even do an interview. The main thing is talking about the things that we love and having fun doing it.
For our first episode Sam, Ryan, Rachele, and myself sit down to ask each other questions and give you some insight into just who this cast of crazy characters is. This conversation covers lots of geeky subjects and will be a great example of the type of topics that will be covered in the show.
Like what you heard? Follow us on Facebook at www.facebook.com/42cast. You can also find us on Twitter as @42cast. Have a question for the Ultimate Answer? E-mail us at .