So, this admittedly might not be the episode you were expecting from me right now – though I can assure you that me chatting about my 'Spyfall' feels is coming soon! HANG IN THERE!
But no, on this episode, instead I continue on with my journey through my 'Spark Joy' series – perhaps for the last time for quite a while? — with a story I love muchly: 'The Girl in the Fireplace'!
Inside, you'll hear me going on and on for AGES (LONGEST. EPISODE. EVER?) — all just full of squee and passion (I JUST LOVE THIS STORY, OK?!), with a side of (bleeped) cussing, some meta thoughts about things like polyamory and the nature of the Doctor/Companion relationship, tons and tons of frothing shippiness, and, admittedly, some not-so-nice feels about Rose Tyler thrown in here and there for good measure (sorry in advance!).
So, anyway, hold onto your hats, everyone, and enjoy the ride! I'm so glad to have you all aboard – yet again! — on this Love Train! #choochoo
Episode 34 – The Spark Joy Series: Worth the Monsters: The Girl in the Fireplace
Table of Contents:
0:00:00 – Opening and Welcome
0:02:32 – Happy Fandom Time
0:10:55 – Discussion of "The Girl in the Fireplace"
1:22:19 – Coming Soon on the Next Episode! (Plus Goodbye, Thanks, and Outro!)
Links:
---
WANT TO BUY ME A DRINK? OR DROP ME A TIP?
OR CLICK BELOW HERE FOR PAYPAL: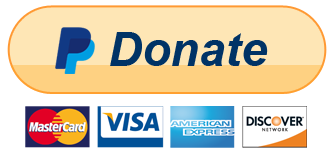 Notes:
Opening audio clips from the Fifth Doctor serial 'Terminus' and the Tenth Doctor serial 'The Shakespeare Code', copyright BBC. The female robot voice was from '2nd Speech Center' text-to-voice software. 'Doctor Who' theme was by ViolinistBAKA, link provided above.
Podcast: Play in new window | Download